Follow Us on Facebook


Labels

Wednesday, May 4, 2011

Fry's Fuel Program allows you to earn points for a discount on fuel purchases at both Fry's Fuel Centers and participating Shell locations.

Earn 100 points = 10¢ off per gallon
3 Ways to Earn Points
Earn 1 point for every $1 spent on Groceries (normal exclusions)

Earn 50 points for every Prescription filled (non-Gov't funded)

Earn Double Points on Gift cards (ie 100 points for $50 spent)
Click here for more information.

Spend $100 on any of these gift cards and save .40 per gallon (up to 35 gallons) on your next fill up.

TGI Fridays, iTunes, Macy's, Mastercard, Spafinder

Valid thru 5/10/11.

See this week's ad or ask store for more details.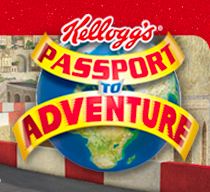 Fry's has select Kellogg's Cereals on sale this week and after coupons can be as low as $1.18/box. Be on the look out for boxes with the Passport to Adventure promotion and earn a $5 gas card after purchasing 4 items.